武汉凯尔信汽车零部件有限公司
点击次数:
1317
次 更新时间:2021-02-26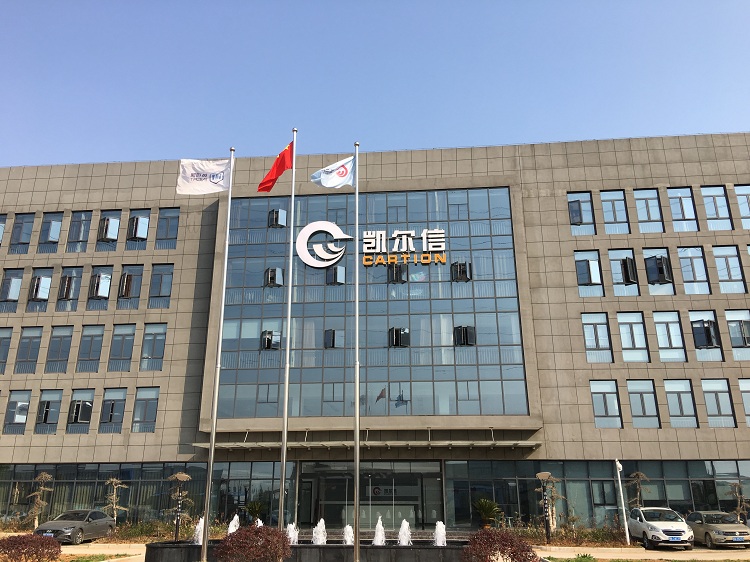 武汉凯尔信汽车零部件有限公司自2008年成立以来,一直致力于为国内外知名的汽车线束及电子电器客户提供专业的、高质量的布线产品和服务。总投资达1亿元人民币,总部注册于武汉光谷。2008年通过IS0/TS-16949国际质量体系认证。
Since its inception in 2008, Wuhan Cartion Automobile Parts Co., Ltd has been committed to supplying professional, high-quality wiring products and service to well-known customers of automotive wire harness and electronic & electrical systems at home and abroad. The registered address of our HQ is in Wuhan Optics Valley and our total investment is about 100 million CNY. We have passed IS0/TS-16949 certification in 2008.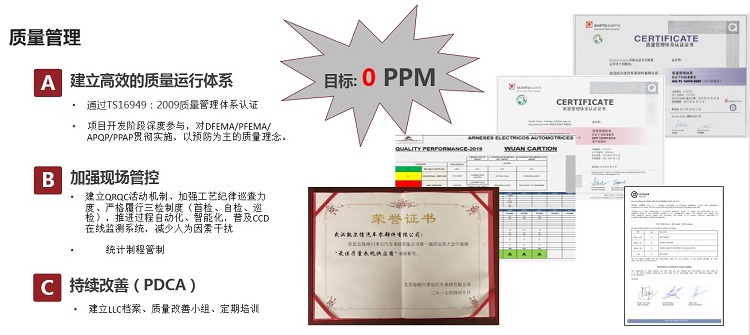 凯尔信在武汉江夏和荆门京山市汽车产业园建立了布线产品、精密模具以及工程改性材料研发与生产基地,目标产值5亿人民币。
We have built two R&D and production bases for wiring product, precision mold as well as engineering modified material. One is located in Jiangxia, Wuhan, China and the other is located in Automotive Industrial Park, Jingshan, Jingmen, China. Our target output is 500 million CNY.
凯尔信拥有一流的研发团队,获得国家高新技术企业和武汉市企业研发中心的认定,专注于布线产品,以及相关模具、注塑工艺与工程材料的设计、研究与开发,并申请了各类专利86项。
We have an excellent R & D team specializing in design, research and development of wiring products, related molds, injection process together with engineering materials. We were nationally recognized as a high-tech enterprise and awarded as a municipal (Wuhan ) enterprise R&D center. Additionally, we have applied 86 patents, including invention patent and utility model patent .
凯尔信的产品平台化、系列化,能覆盖不同客户需求的产品标准和技术规范,同时通过持续的国产化和自主创新相结合,积累了丰富的项目开发经验,且具备与OEM新车型、新项目同步开发能力,为客户提供一体化的布线方案。
Product platformization and serialization---the products we developed can meet requirements and technical specifications of different customers. Meanwhile, we have accumulated extensive project development experience by combining continuous localization with self-independent innovation. In addition, we have the ability to develop new projects (new vehicle type) simultaneously with OEM customers. In a word, we are be able to provide integrated solutions to customers of automotive wire harness and electronic & electrical systems.
凯尔信拥有设备一流的精密模具制造中心以及高度自动化,智能化的注塑、装配、检测与包装生产线,实现了品质与效率的双提升。
We have a world-class precision mold build center and supermatic, intelligentized production lines of injection molding, assembly, checking and packaging. Thus, both quality and efficiency can be improved.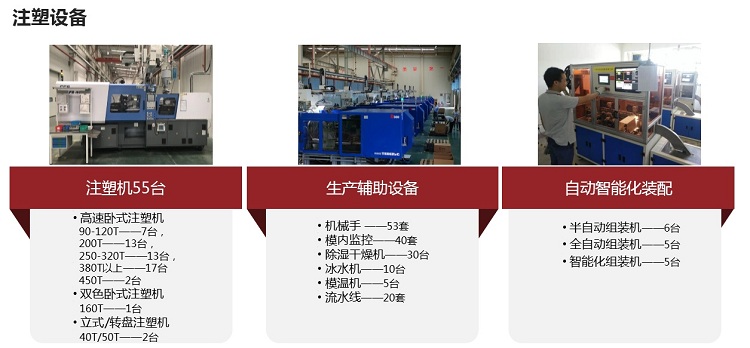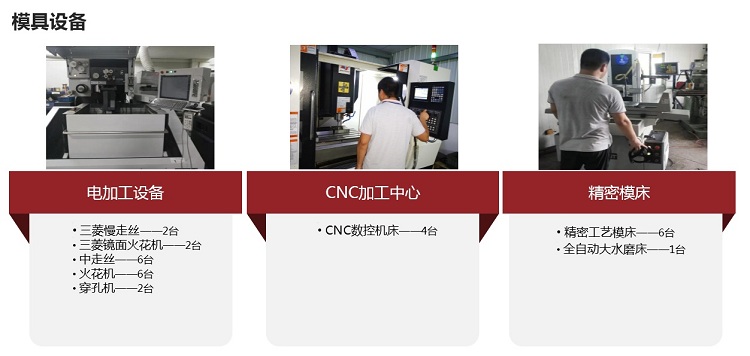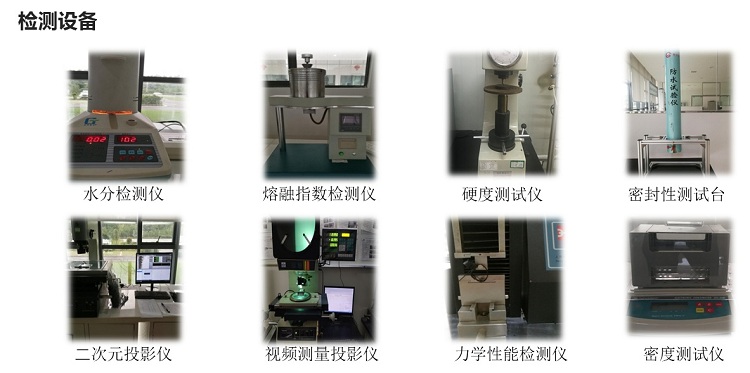 凯尔信不仅积极参加行业年会等交流活动,而且更加重视同各主机厂以及国内外客户的沟通与交流,先后获得东风、PSA、KIA、现代,日产等主机厂认可,凯尔信的产品以优越性能和稳定可靠的品质获得国内外行业客户的良好口碑。凯尔信的英文品牌CNCRT成为汽车零部件细分行业的知名品牌。
We not only take actively part in exchange activities like annual meeting hosted by automotive industry but also pay more attention to communication and exchange of information with various OEMs and our customers at home and abroad. We successively entered into supplier systems of OEM customers like Dongfeng, PSA, KIA, Hyundai and Nissan. The products we produced with superior performance and stable, reliable quality win a good reputation among customers from domestic and abroad. Cartions brand in English "CNCRT" has become a well-know brand in segmentation of automotive parts industry.
凯尔信主营业务:扎带,卡扣,支架(线槽),连接器(护套)以及电器盒等产品。
Main Business: cable ties, clips, holders (wiring duct), connectors (sheath) and electrical boxes, etc.
兼营业务:扎带枪、模具设计与制造、自动化生产线、以及汽车工程改性材料。
Sideline: cable tie gun, mold design and build, automatic production line and automotive engineering modified material.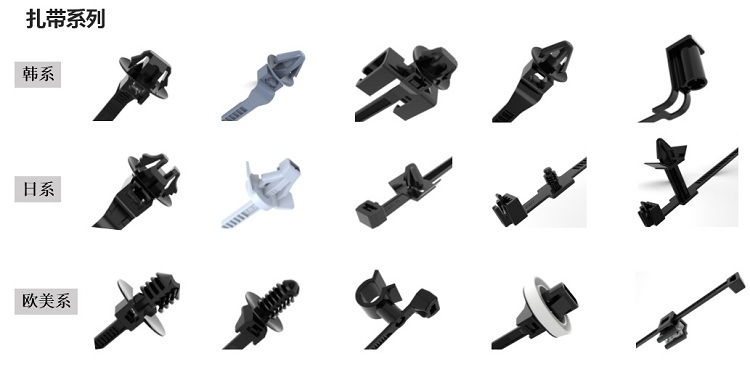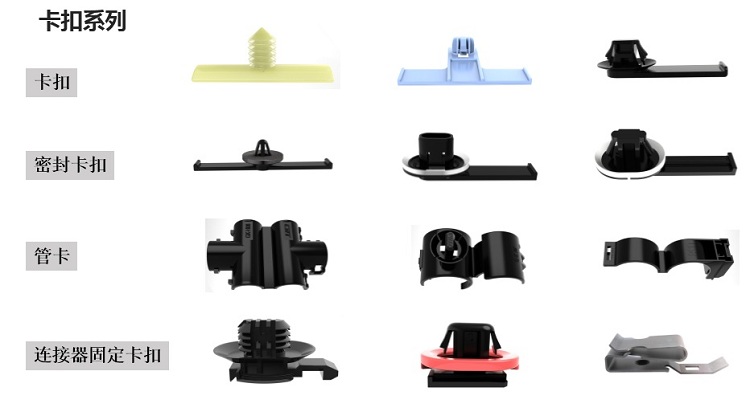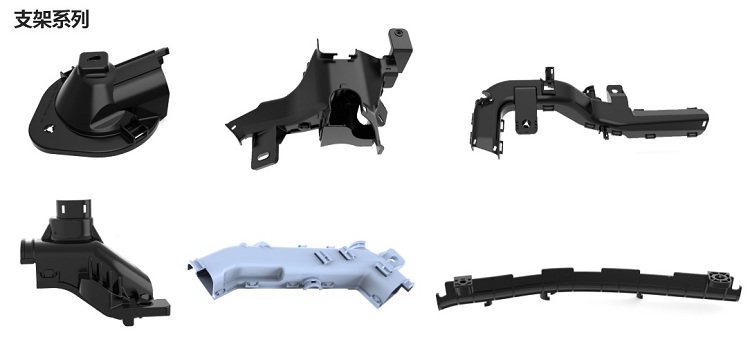 在十几年的开发与配套中形成韩系、日系、欧美等系列车型平台产品。
During more than 10 years' development and supplying parts, we have platform parts for Korean, Japanese, European and American cars, etc.
市场分布:Lear系统、裕罗系统、Valeo系统、安费洛系统、京信系统、湖北正奥莱尼等近40家客户,并通过外资平台系统出口海外市场。
Market Distribution: almost 40 customers, such as Lear, YURA, Valeo, Amphenol, Kyungshin, Hubei Zhengao, Leoni. Besides, our products are exported to foreign market through our overseas customers.